Outdoor roller blinds Rollbox 485-4115 Spro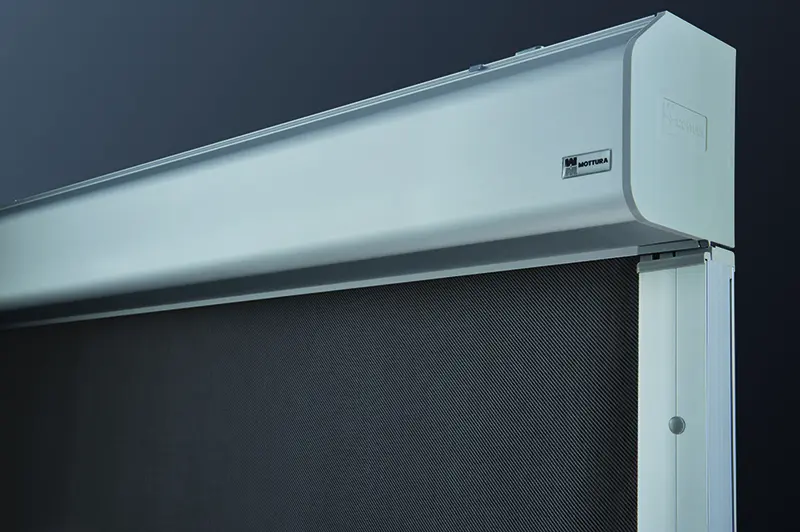 Application

Window

Delimiter

Office

Conference hall

Sunscreen

For home

Hotel

Mounting pictures

Bathrooms

Ships

Bus, van

90 degree angle

Large bending angle

Arch
Image of opening option: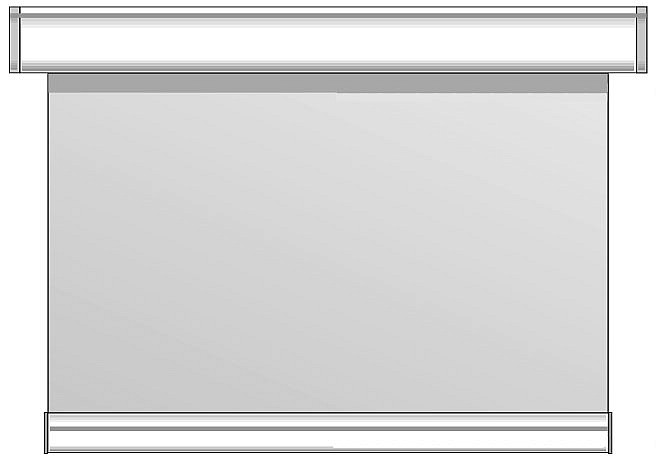 Features:
| | |
| --- | --- |
| Артикул: | 00000 |
| Accommodation | External |
| Country of origin | Italy |
| Brand | Mottura |
| Roller blind type | Roller blinds in a box |
| Mount type | Wall |
| Control type | Motorized system |
Expand description
Description:
electric outdoor roller blinds with guides
The MOTTURA company, being a manufacturer of sun protection systems of all types, also has in its assortment outdoor roller blinds or, as they are also called, reflexes.
Wind-resistant fabric roller blinds are quite popular for sun protection of terraces, grill houses and other open spaces where sun protection is needed with the ability to transform an open room into a completely enclosed one, protected from wind, rain and other precipitation.
External roller blinds Rollbox SPro from MOTTURA is an excellent solution for sun protection and zoning open terraces, gazebos and other rooms where protection from the sun and bad weather is needed.
Wind-resistant roller blinds Rollbox SPro is an adapted, outdoor version of Rollbox roller blinds, which is equipped with guides with special locks that prevent the fabric from being pulled out even at wind speeds of up to 49 km/h. Anti-wind guides from MOTTURA fully comply with the CE class 3 certificate and are available in two versions: 50x35 mm and 60-70x35 mm.
Thanks to a carefully thought-out design, Rollbox SPro outdoor roller blinds have excellent functionality and a beautiful appearance, making it possible to easily integrate wind-resistant roller blinds into the overall architecture of the building.
Depending on the needs, the Rollbox SPro reflexology is supplied with outdoor fabrics from the Hi-Tex collection, each of which has its functional features: sun protection, light darkening, and thermoregulation.
Motorized wind-resistant roller blinds Rollbox 485-4115 SPro are suitable for curtaining openings with Lmax=400 cm and Hmax=400 cm, can be controlled using a wired button, original MOTTURA remote controls, and can also be connected to the M2NET automation system from MOTTURA and others "smart home" systems.
You can buy outdoor roller blinds in Kyiv in the VOGUE INTERIORS boutique, where the entire Mottura company (Italy) range is presented. You can also order reflexology in our online store and arrange delivery throughout Ukraine.
? Короб – Алюминиевый сплав 6060 T6 UNI 8278
? Размеры:
Rollbox 485 – 85 x 102,2 мм
Rollbox 4115 – 115x136,5 мм
? внутривальная труба – алюминиевый сплав UNI 6060 d=49-55 мм
? управление мотором 230Vac – 50 Hz (нормы CE)
? боковые направляющие WPro, устойчивые к ветру
? торцевые части выполнены из оцинкованной стали с высоким уровнем устойчивости при использовании снаружи
? Обработка поверхностей: короб и нижний утяжелитель – RAL 9016 (белый)
? Компоненты ролеты – белые, серые