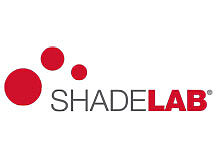 SHADELAB, relatively young for Europe, is a dynamically developing premium awning, reflexol and external sun protection company emphasising style and high-tech products. With its appearance on the market, the SHADELAB company showed that external sun protection (awnings, reflectors, sails) could not only be a functional tool for protection from the sun, wind and other negative natural factors but also serve as a stylish architectural solution in the design of residential and commercial spaces.
Shadelab, as a manufacturer of premium-level awnings and external sun protection, pays more attention to the components of its systems, as well as to the manufacturability and appearance of the products. Exclusive decorative finishes, high-quality metal components and only premium fabrics - all this combined makes Shadelab systems the most high-tech solution for awnings and outdoor sun protection on the market.
The goal of the production company SHADELAB is to create Italian awnings in the form of stylish architectural solutions with high technological capabilities, simple and convenient to use.
SHADELAB's dream of creating stylish designer awnings and sun protection systems has become a reality, which ten design awards confirmed over the past five years, and this is no reason to stop: the company plans to rapidly develop in the field of developing high-level sun protection awnings, which deserve individual architects, designers and all those who love style and refinement.
СОРТИРОВАТЬ:
Position: Low to High
Newest
Position: High to Low
from A to Z
from Z to A
Price: Low to High
Price: High to Low
Popular
Open type awning Klip
Brand:
SHADELAB

Product type:
Elbow awnings

Mount type:
Wall
Ceiling

Control type:
Button
Hand winch
Smart House

Max Сurtain rod length:
1400 cm

Elbow awning Stein
Brand:
SHADELAB

Product type:
Elbow awnings

Mount type:
Wall
Ceiling

Control type:
Smart House
Button
Hand winch

Max Сurtain rod length:
1400 cm

Elbow awning Svet
Brand:
SHADELAB

Product type:
Elbow awnings

Mount type:
Wall

Control type:
Smart House
Hand winch
Remote controller

Max Сurtain rod length:
1400 cm

Open type awning Piuma
Brand:
SHADELAB

Product type:
Elbow awnings

Mount type:
Wall
Ceiling

Control type:
Button
Remote controller
Smart House

Max Сurtain rod length:
1400 cm

Cassette awning Kumo
Brand:
SHADELAB

Product type:
Elbow awnings

Mount type:
Wall
Ceiling

Control type:
Hand winch
Remote controller
Smart House

Max Сurtain rod length:
600 cm

Cassette awning Shan
Brand:
SHADELAB

Product type:
Elbow awnings

Mount type:
Wall

Control type:
Button
Remote controller
Smart House

Max Сurtain rod length:
1000 cm

Cassette awning Yuki
Brand:
SHADELAB

Product type:
Elbow awnings

Mount type:
Wall
Ceiling

Control type:
Hand winch
Remote controller
Smart House

Max Сurtain rod length:
480 cm

Vertical awning Ilios
Brand:
SHADELAB

Product type:
Vertical awnings

Mount type:
Wall
Ceiling

Control type:
Button
Remote controller
Smart House

Max Сurtain rod length:
450 cm

Vertical awning Cento Zip
| | |
| --- | --- |
| Brand: | SHADELAB |
| Max Сurtain rod length: | 450 cm |
Terrace awning AIRE RAY
Brand:
SHADELAB

Product type:
Vertical awnings

Mount type:
Wall
Ceiling

Control type:
Smart House
Button
Hand winch
Remote controller

Max Сurtain rod length:
450 cm

Terrace awning Leaf GROUND
Brand:
SHADELAB

Product type:
Terrace awnings

Mount type:
Wall
Ceiling

Control type:
Button
Hand winch
Remote controller
Smart House
Cord

Max Сurtain rod length:
600 cm

Hekk balcony awning
Brand:
SHADELAB

Product type:
Special systems

Mount type:
Ceiling
Wall

Control type:
Spring mechanism

Max Сurtain rod length:
350 cm