Panel curtain rod with 3 channels Oriente 543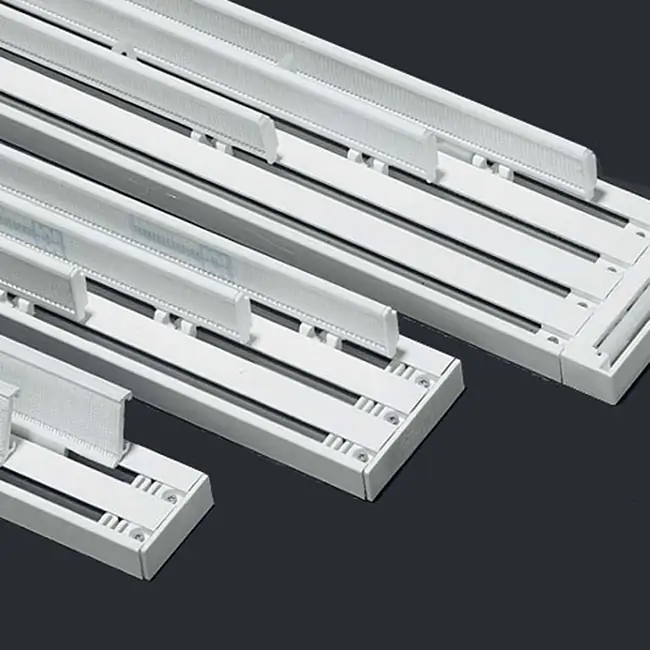 Application

Window

Delimiter

Office

Conference hall

Sunscreen

For home

Hotel

Mounting pictures

Bathrooms

Ships

Bus, van

90 degree angle

Large bending angle

Arch
Image of opening option: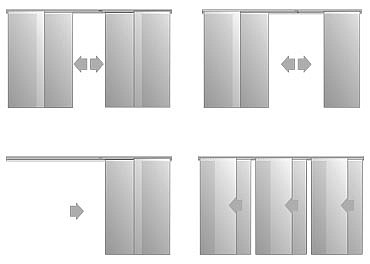 Profile size: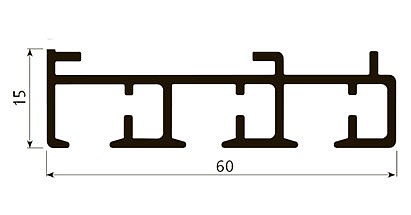 Features:
Артикул:
00000
Accommodation
Внутренние

BY APPEARANCE
Decorative
Technical

BY TYPE of POWER SUPPLY
220V
24V

Country of origin
Italy

Product type
Cornices for panel curtains

Profile height, (cm)
1,6

Profile width, (cm)
6

Brand
Mottura

Mount type
Ceiling
Wall

Control type
Button
Cord
Manual control
Remote controller
Smart House
Touch motion

Type of curtain rod
Triple

Max fabric weight, kg
6

Expand description
Description:
We present the elegant and functional panel cornice Oriente 543 from the famous Italian brand Mottura. This high-quality product is an interior element and a perfect solution for creating comfort and coziness in any space.
The main advantage of Oriente 543 is the 3-channel profile mechanism for Japanese curtains. This makes creating various decorative combinations with dependent or independent panels possible. The cornice is ideal for large window openings thanks to the maximum length of 600 cm and the opening height of 350 cm.
The height of the cornice profile is 1.6 cm, and the width is as much as 6 cm. This makes it expressive and stands out against the background of other models. As for power, the cornice works from two sources: 220V and 24V, which guarantees its stability and reliability in use.
The design of Oriente 543 is distinguished by its decorativeness and sophistication, thanks to which it will fit into any interior, from classic to modern. Ease of installation allows you to fasten the cornice to the ceiling and the wall. Control is possible in several ways: Touch motion, button, remote control, Smart Home system, manual control, or cord.
Don't forget that Oriente 543, like all Mottura brand products, is made in Italy using high-quality materials and advanced technologies, guaranteeing its durability and flawless operation.
If you are interested in Oriente 543 panel cornice or you need consultation on its selection, do not hesitate to contact our consultants at tbi.ua. We are always happy to help you with your choice and answer all your questions.