Panel curtain rod with 4 channels Oriente 544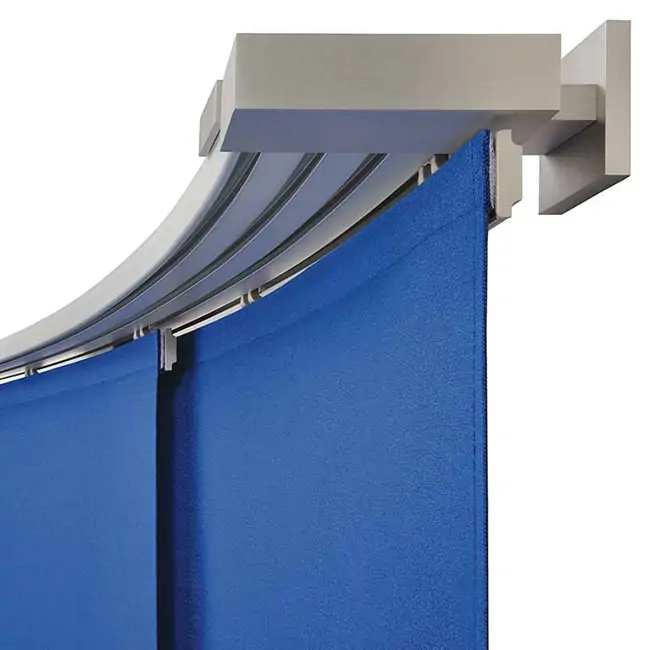 Application

Window

Delimiter

Office

Conference hall

Sunscreen

For home

Hotel

Mounting pictures

Bathrooms

Ships

Bus, van

90 degree angle

Large bending angle

Arch
Image of opening option: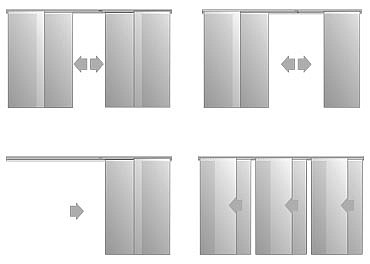 Profile size: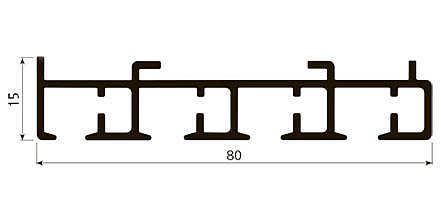 Features:
Артикул:
00000
Accommodation
Внутренние

BY APPEARANCE
Decorative
Technical

BY TYPE of POWER SUPPLY
220V
24V

Country of origin
Italy

Product type
Cornices for panel curtains

Profile height, (cm)
8

Profile width, (cm)
1,6

Brand
Mottura

Mount type
Ceiling
Wall

Control type
Button
Cord
Manual control
Remote controller
Smart House
Touch motion

Type of curtain rod
Quadruple

Max fabric weight, kg
6

Expand description
Description:
Get to know: Oriente 544 Japanese cornice from the famous Italian brand Mottura is the pinnacle of design thought and high technology in one product. It is ideal for those who want to add originality and practicality to their interior.
The main feature of the Oriente 544 cornice is a mechanical panel system with four channels. Therefore, you get countless opportunities for creative decoration of the window space. With manual or cord control, you can easily change the location of the panels depending on your needs and wishes.
The dimensions of the cornice allow it to be used for large spaces: the maximum length is 600 cm, and the opening height is 350 cm. With a profile height of 8 cm and a width of only 1.6 cm, Oriente 544 looks elegant and stylish in any interior eri.
For those who value convenience and modern technology, Oriente 544 provides several control methods: from simple manual or corded to the Smart Home system. Mounting is possible both on the ceiling and the wall, making installation easy and convenient.
It should be noted that all products of the Mottura brand are manufactured in Italy according to the highest quality standards. This ensures a long service life of the product and its flawless appearance for many years.
If you are interested in Oriente 544 Japanese cornice or need advice on its selection, do not hesitate to contact our consultants at TBI.ua. We are always ready to help you with your choice and provide you with the best recommendations.