Eaves system for roof windows Garden 434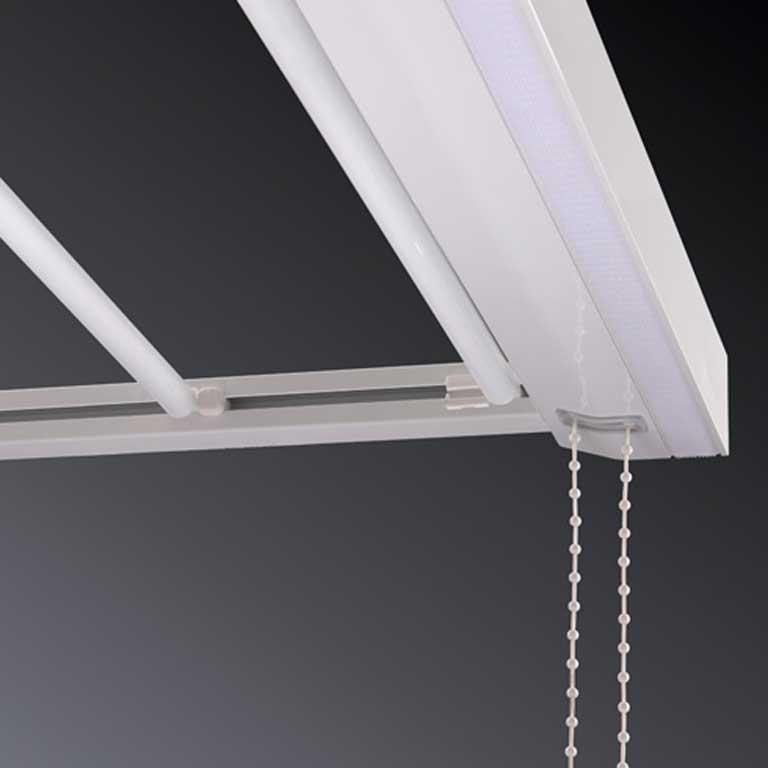 Application

Window

Delimiter

Office

Conference hall

Sunscreen

For home

Hotel

Mounting pictures

Bathrooms

Ships

Bus, van

90 degree angle

Large bending angle

Arch
Image of opening option: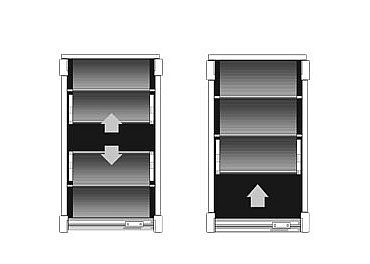 Profile size: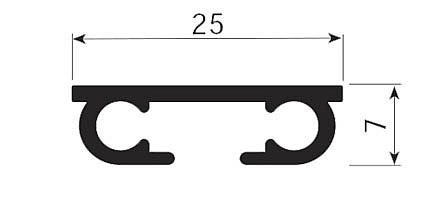 Features:
| | |
| --- | --- |
| Артикул: | 00000 |
| Country of origin | Italy |
| Product type | Cornice systems for skylights |
| Brand | Mottura |
| Mount type | Wall |
| Control type | Cord |
| Type of curtain rod | Single |
Expand description
Description:
The Italian factory Mottura is a universally recognized leader in residential and commercial building cornice and sun protection systems. The company has a wide range of systems (more than 150 models) for shading all windows, including roof glazing.
Sun protection systems for dormer (tilted) glazing are represented by Garden models with manual (cord, chain) and automatic (button, remote control, "smart home") control, which allow curtains for dormer windows, slanted glazing and "winter gardens" with sunscreen, filtering, dimming and 100% blackout fabrics from the TECNICA (HI-TEX) collection by MOTTURA.
For small slanted windows, as well as projects with a low budget, the Italians have developed an entry-level Garden sun protection system.
Garden Roof System 434 is a cord-operated mechanical sun shading system used for horizontal, inclined and vertical openings with Lmax 150 cm and Hmax 300 cm and fabrics with a total weight of up to 2 kg per sheet.
This model is designed based on the Best 421 sliding cornice profile, so when surface-mounted, the system has a fairly compact size and looks perfectly adjacent to the plane. Compact overall dimensions and low cost of the finished product are the main advantages of this sun protection system for winter gardens and sloped glazing.
The base colour of MOTTURA curtain rod systems is white (RAL 9016), but optionally, the profile can be painted in any colour from the RAL palette.
As a sun protection sheet, the appropriate filtering and darkening fabrics from the TECNICA catalogue (Hi-Tex) and specialized contract fabrics Master 1 and Master 2, which have excellent performance characteristics, are used.
Sewing the curtain fabric can be carried out in tightness or with profiles (folds), depending on the concept of the interior and the wishes of the customer.
You can choose sun protection and cornice systems for your apartment, house or office by visiting our VOGUE INTERIORS interior boutique, which acts as a full-fledged showroom of Italian Mottura cornice systems in Ukraine. Our qualified staff will help with the selection of the most suitable models of cornice and sun protection systems for your facility, which will allow you to organize sun protection and shading as efficiently as possible, taking into account all the features of the project and the wishes of the Client.
You can also order cornice systems for the winter garden online through our online store, www.tbi.ua, where the full range of the Italian factory Mottura is presented, and you can choose the best option using the filters in the site structure.