Curtain rod for curtains Arco 489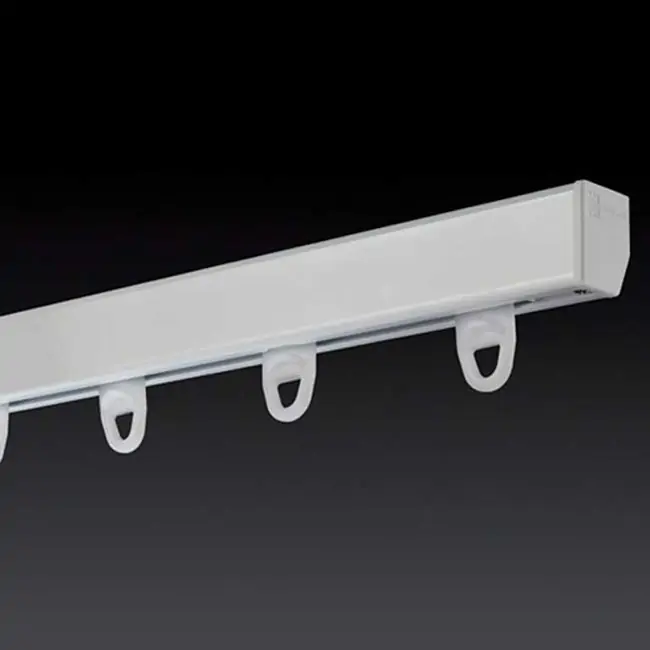 Application

Window

Delimiter

Office

Conference hall

Sunscreen

For home

Hotel

Mounting pictures

Bathrooms

Ships

Bus, van

90 degree angle

Large bending angle

Arch
Image of opening option: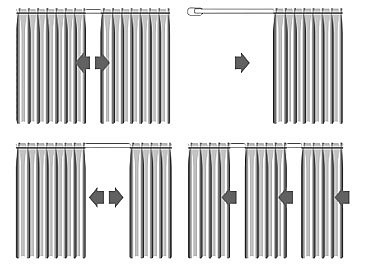 Profile size: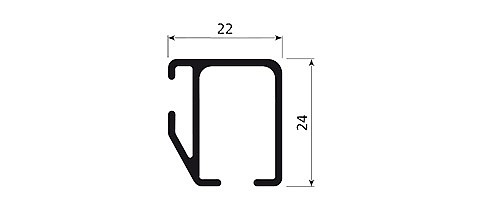 Features:
Артикул:
00000
Accommodation
Внутренние

Bend
Bending into an arch
Smooth radius bend

BY APPEARANCE
Technical

Country of origin
Italy

Product type
Curtain rods for draped curtains

Profile height, (cm)
2,4

Profile width, (cm)
2,2

Brand
Mottura

Mount type
Ceiling
Wall
Inclined installation

Control type
Manual control

Type of curtain rod
Single

Max fabric weight, kg
20

Expand description
Description:
Profile aluminium curtain rods for draped curtains or, as they say, sliding ceiling mouldings, are the most common in window decoration and are used in residential and commercial interiors.
As you know, MOTTURA aluminium systems for draped curtains come in more than forty models, with cord, manual and automatic (electric) drives.
For commercial properties, HoReCa projects, and those who like to use mechanical curtain rods for draped curtains without control and need a powerful curtain mechanism, the ARCO 489 model will be the ideal solution.
Technically, Arco 489 is a complete analogue of the corded model Arco 490. Still, there is no internal channel for the cord in the manual cornice, which makes the profile more affordable and allows it to use to implement commercial facilities such as hotels, motels, recreation centres, cafes and restaurants.
This model has a fairly versatile and strong profile that allows you to bend the cornice at an angle of 90 degrees and along a smooth radius and move canvases weighing up to 20 kg.
The Arco 489 model from Mottura (Italy) is offered in five configurations that differ in runner options:
489C1: standard sliders art. 4263;
489C2: small roller runners art. 4144;
489C3: medium-size roller runners ref. 5018-5019
489C4: large roller runners, art. 5027-5028
489C5: dependent runners with 60 mm pitch
489C5: dependent runners with 80 mm pitch
The configuration of the cornice allows you to vary the system's functionality by using more powerful roller runners or even runners with micro bearings, as well as dependent ones with a step of 60 or 80 mm to organize the "wave" fold.
Standard fastening of the Arco 489 cornice is a ceiling, using special snap-on nylon brackets. If wall fastening of the cornice is required, then the MOTTURA assortment has a huge selection of wall fasteners with different extensions from the wall.
Arco 489 profile cornice is available in two basic colours: white (RAL 9016) and black (RAL 7016). You can order powder coating in any colour from the RAL catalogue for an additional fee.
You can choose and order high-quality cornices for curtains in Kyiv in our VOGUE INTERIORS interior salon, where you can find an almost complete range of cornice and sun protection systems of the Italian brand. You can buy the most optimal solution for you, including services for turnkey installation.
You can also buy a profile for curtains through our online store, where using filters, you can choose the most suitable system model according to the parameters using the filters on the website.
White aluminum curtain rod
ceiling mount, brackets every 80 cm (art. 4081)
pair of endings (art. 4592)
caret
sliders every 8-10 cm
polyethylene packaging
ATTENTION: hooks for hanging are not included in the standard package of the curtain rod and are supplied separately. Individual equipment is possible and is completed on request.
6060 T6 UNI 8278 Aluminum Alloy Cornice Profile
Arco 489 profile dimensions: width 22mm; height 24 mm
Eave profile gutter 6mm
Minimum bend radius: 90° bend: 12cm - smooth radius bend, min. radius: 50 cm
Eaves profile surface finish: polyester paint white