Motorized curtain rod Power 571/2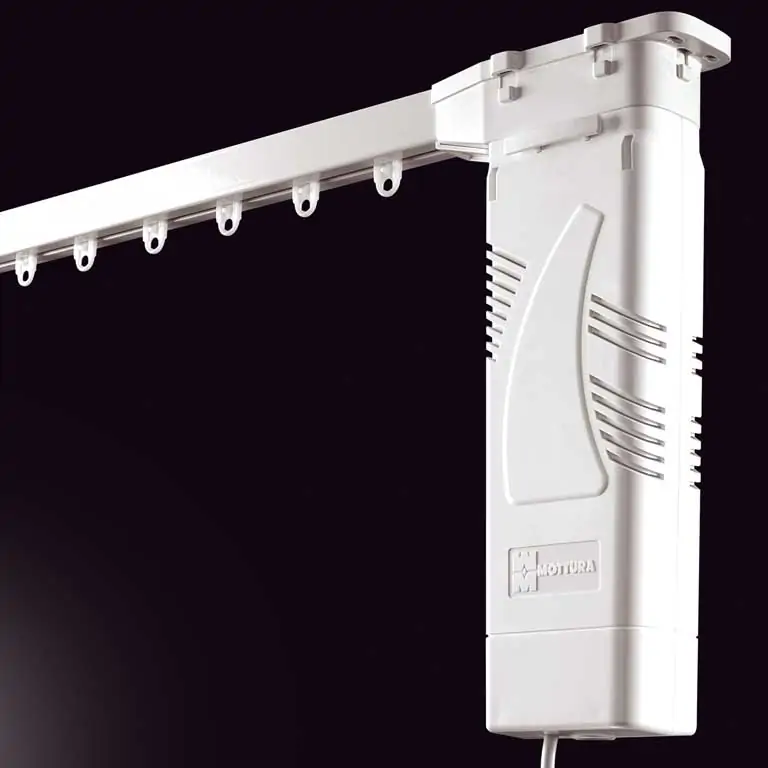 Application

Window

Delimiter

Office

Conference hall

Sunscreen

For home

Hotel

Mounting pictures

Bathrooms

Ships

Bus, van

90 degree angle

Large bending angle

Arch
Image of opening option: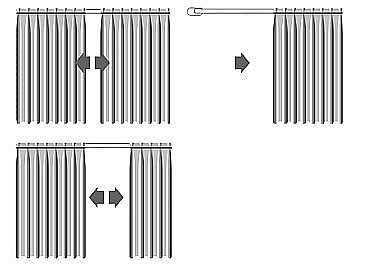 Profile size:

Features:
| | |
| --- | --- |
| Артикул: | 00000 |
| Country of origin | Italy |
| Product type | Curtain rods for draped curtains |
| Brand | Mottura |
| Mount type | Wall |
| Control type | Motorized system |
| Type of curtain rod | Single |
Expand description
Description:
Motorized curtain rod for draped curtains of medium weight
In the era of modern technologies and new gadgets, motorized cornices have become almost integral to a modern house, apartment, or office. Architects and designers use electric cornices not because they are fashionable but convenient and functional. We live in a period when various methods of automation make our lives more comfortable and easier every day.
The MOTTURA company, as a manufacturer of eaves and sun protection systems with more than half a century of experience, has in its assortment electric eaves for all types of curtains. Of course, the most popular automatic cornices are electric cornices for draped curtains.
Power 571/2 Motorized curtain rod for draped curtains is a powerful electric curtain rod ideal for heavy-draped curtains with a total curtain fabric weight of up to 100 kg, and the Power 571/2 is used where long curved curtain rods are required. The Power 571/2 eaves profile can bend along a smooth radius and at an angle of 90 degrees and, at the same time, provides maximum functionality in moving curtains.
Power 571/2 cornices are motorized cornices that are suitable for curtaining large spaces and are also excellent for rooms where a cornice with a smooth radius and/or 90 degree bends is required.
Motorized curtain rod Power 571/2 is specially created for use in rooms with Smart Home control, as well as with the help of a wired button.
The Power 571/2 cornice drive consists of a 24V DC motor with a built-in power supply with wide-range switching of alternating 90-250Vac / constant 24Vdc current and control electronics that control the functioning of the cornice system.
The speed of gathering the curtain fabric from the Power 571/2 eaves is 25 cm/s. The Power 571/1 electric curtain rod is usually assembled using a single-gutter profile. Still, it can also be assembled based on a two-gutter profile, which provides a large overlap of curtains. To ensure a large overlap, it is also recommended to use 2 Power 571/1 systems installed in parallel and controlled from a wired remote control art. 5097 (or 5099).
The curtain's opening can be central, lateral, and asymmetrical. Electric cornice Power 401/1 can have both ceiling and wall mounting. The cornice can be bent at an angle of 90 degrees and at a smooth radius.
You can buy electric cornices in Kyiv in the showroom "VOGUE INTERIORS", and you can also order motorized cornices with delivery by Ukraine in our online store.
белый карнизный профиль из алюминия
пара законцовок
бегунки каждые 8-10 см, арт 5017 или арт. 5028 (при

L

=болем 700 см)

каретка, арт. 5

540

потолочное крепление, кронштейны каждые 80 см, арт. 52

80

цифровой

мотор, арт.

5532

/

1

полиэтиленовая упаковка
Индивидуальная комплектация – возможна и комплектуется по запросу.
Внимание: крючки для навешивания штор в комплект карниза не входят и поставляются по запросу.
профиль карниза из экструдированного алюминиевого сплава 6060 Т6 UNI 8278
ширина профиля карниза: 32 мм, высота профиля карниза: 29,7 мм
желоб профиля карниза: 6 мм
скорость перемещения полотна шторы: 25 м/с
мотор 230 В – 50 Гц – 130 Вт
минимальный радиус изгиба карниза:
изгиб на 90°: 30 см, изгиб по плавному радиусу: 50 см.

передача усилия с помощью зубчатого ремня из полиретана со стальной стренгой и полиамидн

ым покрытием для уменьшения трения и изнашивания.
отделка поверхности карниза:
полиэфирная окраска в белый цвет RAL 9016
бегунки карниза изготовлены из противоударного термопластика с колесиками на стальных осях
автоблокирующая мотор вставка и механизм натяжения ремня размещены в обводном блоке.
детали карниза изготовлены из самосмазывающейся ацеталовой пластмассы